Spend less time sending emails.
Boost your productivity with email automation. Otomailer makes it easy for you to schedule and send personalised emails and attachments to your customers at scale.
Use Cases
Cold Emails & Follow-ups
Send warm and personal introductions to your leads. Write follow-up in advance and schedule to send them only if the recipients don't reply to your first outreach. When they do, follow-ups are automatically cancelled. With Otomailer, its easy to make a great first impressions and nurture long-term relationships.
Reminders & Notifications
Send timely reminders and notifications to your customers as they learn about your business and experience your offerings. Schedule your emails to be sent relative to each customers own key start dates and have them become more frequent as deadlines approach. With Otomailer, its easy to keep your customers informed and invested in your brand.
On-boarding & File Distribution
Seamlessly on-board customers with unique email journeys with personalised content and file attachments which make it easier for your customers to succeed. With Otomailer, its easy to manage your customer's expectations, build confidence and educate them about your offerings.
Features
Customer Management
You can manage your customers easily by importing an excel file with your customers information into Otomailer. Leverage off our powerful filtering engine to group your customers into segments. Otomailer will automatically verify the validity of each customer's email address and help you reduce your bounce rate.
Personalised Emails
Send personalized emails directly from your mailbox be it via Gmail, Outlook 365, or your own SMTP/IMAP server. Personalise each email in just a few clicks and make your outreach more meaningful for your customers. Personalise email attachments - bulk upload your files and Otomailer will automatically detect the intended recipient of each attachment.
Encourage Replies
You can cut down the steps and simplify the reply process for your customers. By creating a personalised pre-templated reply for them, engaging with your outreach efforts becomes as easy as filling in the blanks and clicking 'Send'. Your customers can easily respond to your outreach via email, SMS and Whatsapp!
Actionable Statistics
Take advantage and gain an edge in your business by using our statistics to adapt your outreach strategies on the fly. Gain a bird's eye view into each customers engagement with your outreach efforts and arm yourself with real-time information on open rates, click-through rates, bounce rates, and more.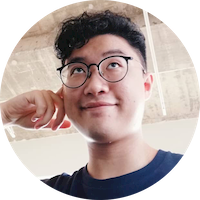 "It's been interesting using Otomailer. With this, I do speak for the whole team here at Common Ground TTDI. Firstly, straight up can say that for batch emails, it has saved literally hours of our time, leaving us with clearer headspaces for other important work. We'd like to give a shout out to you guys for constantly working on a user interface and experience that plays out as intuitively as possible".

Ray Chin, Community Officer at Common Ground TTDI
Enterprise Services
Otomailer offers custom solutions to enterprises which empower them to collect customer data, segment their customers like never before, and engage their customers with greater personalisation to communicate meaningfully and intimately throughout the customer lifecycle.

To find out more about our offering, simply click here and we'll be right with you!